Esurient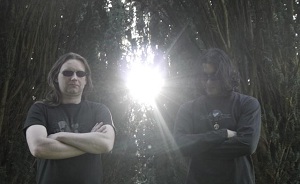 Progressive, death and black metal influences come together to create the sound of Esurient - formed in 2011 by Empyreal Destroyer members Icaros and Rzryx as a truly experimental side project.
Have you ever noticed how all experimental bands sound so similar? Have all possible experiments really been conducted, rendering it another genre as opposed to true experimentation as the name suggests? Making no attempt to render anything commercially viable, in favour of a truly adventurous voyage through sound and rhythm is the remit of this truly unique band.
Esurient will take you on a vast voyage of truly epic proportions via multi-layered almost cinematic instrumentation, utterly crushing guitars and cross rhythmic drumming with a huge slab of black metal influence throughout. The debut EP 'Magnatar' is due out through Envenomation in late 2012 / Early 2013, though a download only single release is being prepared for release in the Summer - watch this space!