Carpathia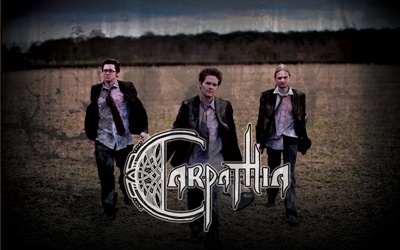 Carpathia are an Extreme Progresive Metal band from Coventry.
Carpathia consists of Tom Sullivan - (Guitar,Lead Vocals), James Rodgers - (Guitar, Backing Vocals), Alex Jennings(Bass guitar) and Tom Atherton - (Stormblast, well...drums).
Musically Carpathia are inspired by various extreme and prog metal artists, and produce a unique interpretation of progressive black metal.
Following on from the band's 2009 debut, and a stunning performence at Enblackened 2010, Envenomation are set to release a limited edition EP in 2012.